2022 Mercedes-Benz A-Class vs. Mercedes-Benz C-Class

Shoppers looking for a sedan that combines luxury, top-notch driving dynamics, and cutting-edge technology already know that Mercedes-Benz offers the best options on the market. But when it comes to selecting a compact sedan, there are two offerings from Mercedes-Benz, and it might not be obvious what the differences between the A-Class and C-Class really are. Both are standouts in their segment, so a little confusion is understandable. Fortunately, Mercedes-Benz of Akron has put together a side-by-side comparison to help you determine whether the A-Class or C-Class is the right car for you.
A-Class VS C-Class – Quick Comparison
| 2022 Mercedes-Benz A-Class Sedan | VS | 2022 Mercedes-Benz C-Class Sedan |
| --- | --- | --- |
| $33,950 | MSRP | $43,550 |
| 2.0-liter Turbo I4 | Engine | 2.0-liter Turbo I4 with 48V mild hybrid system |
| 188hp / 221lb-ft | Available Horsepower / Torque | 255hp / 295lb-ft |
| 7.1 seconds | 0-60mph Time | 6.0 seconds |
| front-wheel drive | Standard Drivetrain | rear-wheel drive |
| optional | 4MATIC® All-Wheel Drive | optional |
| 7-Speed Dual Clutch | Transmission | 9G-TRONIC 9-Speed Automatic |
| 24 / 35 / 28 | Fuel Economy (city/highway/combined) | 25 / 35 / 29 |
| 3,258lbs | Curb Weight | 3,825lbs |
| 179.1 inches / 70.7 inches | Overall length/width | 187 inches / 74.4 inches |
| 5 | Seating Capacity | 5 |
| 41.8 inches / 33.9 inches | Legroom (front/back) | 41.7 inches / 36 inches |
| 55.1 inches / 54 inches | Shoulder Room (front/back) | 56.3 inches 55.6 inches |
| 8.6 cubic feet | Trunk Space | 12.6 cubic feet |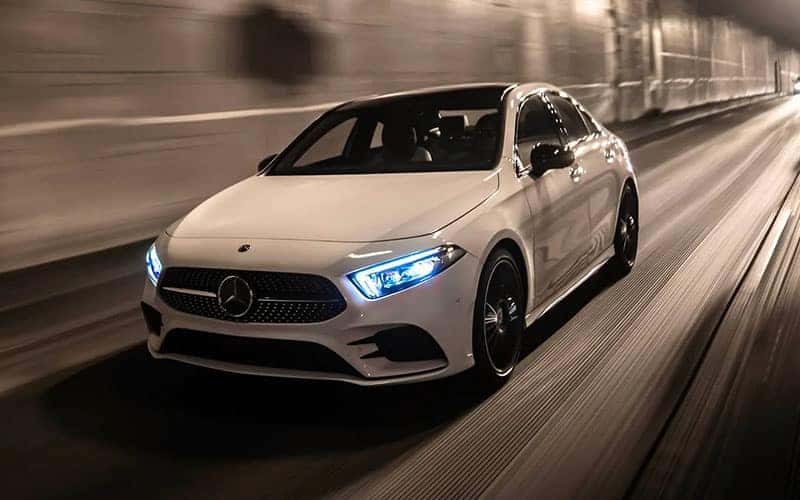 Performance
This is the area where you'll see the biggest difference between the two models. While both are equipped with a 2.0-liter turbocharged I4, the C-Class comes with this mated to a mild hybrid system as standard. This bumps the power up noticeably, and you'll notice a difference of more than a second in 0-60 times, despite the weight advantage the A-Class has. The hybrid system also give the C-Class almost identical fuel economy numbers, even with the extra power and extra weight. The two cars offer different transmissions, but both are highly advanced. In the A-Class you get a 7-speed dual clutch, while the C-Class has a 9-speed automatic transmission. The different transmissions are necessary because the drivetrain layouts are also different. Both have the option of all-wheel drive, but the A-Class comes standard as front-wheel drive, while the C-Class is rear-wheel drive.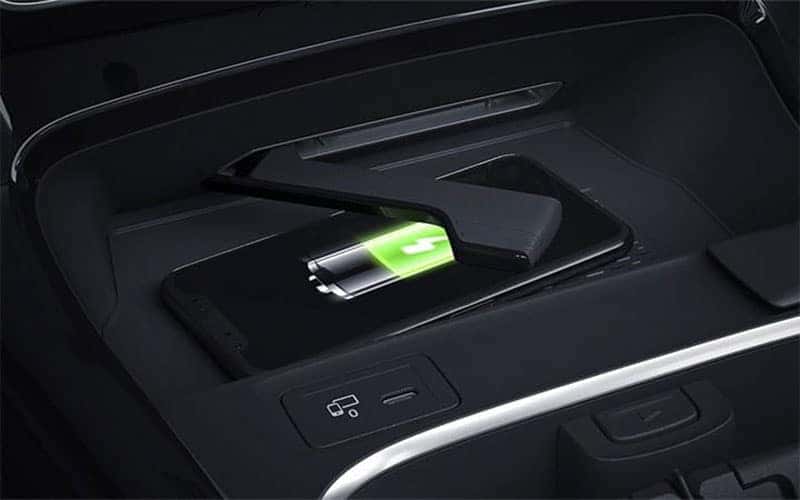 Utility
The big difference here is that the C-Class is bigger than the A-Class. A difference of 7.9 inches in length and 3.7 inches in width. Some of this difference can be felt in the cabin, mostly in the shoulder room and rear legroom. But this difference isn't quite as dramatic as it might seem from looking at the exterior dimensions. Where it is noticeable is the trunk space. While the trunk space offered by the A-Class is normal for its segment, the C-Class definitely offers more. But both cars offer 40 / 20 / 40-split folding rear seats.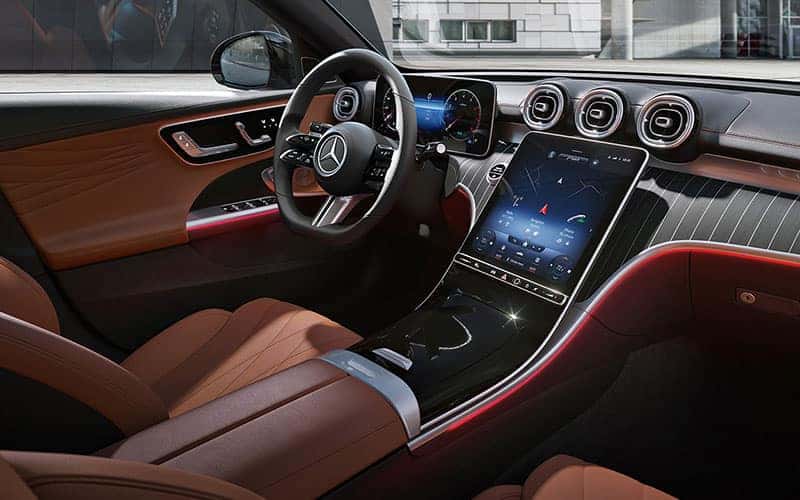 Compact Luxury
Some luxury carmakers will skimp on the interiors of their smaller cars. In some cases just slapping a higher-priced badge on a car made by one of their cheaper sub-brands. But with both of these Mercedes-Benz models, it's obvious that this was not how things were done. From the power front seats, to the MBUX infotainment system and 64-color LED ambient lighting, these compacts both share a lot with the big S-Class flagship sedan. The A-Class and C-Class have a lot of common standard features, but there are a few differences. Heated seats are standard in the C-Class and optional in the A-Class, while a Panorama roof is standard in the A-Class and an optional upgrade over the standard sunroof in the C-Class. In all categories, the difference between these two cars is best seen and experienced in person. That's why the friendly and knowledgeable team at Mercedes-Benz of Akron is here to help you figure out which car is right for you.