Mercedes-Benz Reliability
Critics Agree
While Mercedes-Benz owners are familiar with the legendary reliability that comes with owning a Mercedes-Benz vehicle, critics also agree. The editors at MotorTrend have chosen the Mercedes-Benz E-Class as the 2021 Car of the Year.
"The Mercedes feels three times as well built, as well engineered, as sophisticated as the competition. The Mercedes is a superior vehicle in terms of ride quality, dynamics, kinematics, or any other measurements you can think of. You feel the difference." — MotorTrend
In the 2021 J.D. Power U.S. Vehicle Dependability Study (VDS), Mercedes-Benz was ranked higher than the industry average in terms of dependability. This rank outperformed other luxury competitors such as Alfa Romeo, Audi, INFINITI, Jaguar, Land Rover, and Volvo. Mercedes-Benz vehicles continue to set the highest standard for quality and durability.
 Mercedes-Benz Classic High Mileage Award
Mercedes-Benz vehicles are some of the longest lasting, most reliable vehicles on the road. The Mercedes-Benz Classic High Mileage Award is presented to owners of Mercedes-Benz vehicles that have reached one of five mileage milestones, beginning at 155,000 miles. First introduced in the 1960s, Mercedes-Benz is proud to have awarded drivers that have surpassed the 1,000,000 mile milestone.
 Reliability Comes Standard
With a reputation built on quality, Mercedes-Benz vehicles are backed by impressive warranty coverage. Every new Mercedes-Benz comes with a four-year/50,000 mile New Vehicle Limited Warranty. Mercedes-Benz Certified Pre-Owned vehicles include a standard MBCPO 1 Year Limited Warranty with unlimited mileage. Experience unmatched Mercedes-Benz reliability with the freedom to drive as much as you want.
What determines vehicle reliability?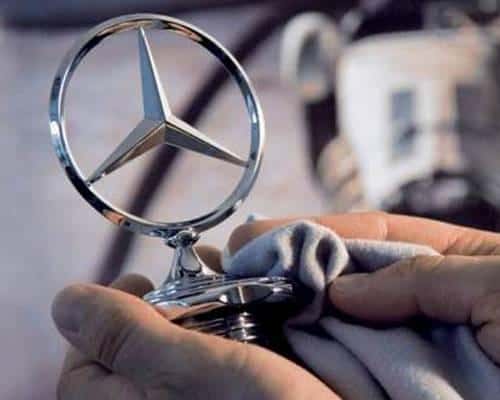 The term "reliability" is often a very broad concept when it relates to a vehicle. Consumer Reports magazine measures vehicle reliability in their annual customer survey. The 17 components measured include, engine major, engine minor, engine cooling, transmission major, transmission minor, drive system, fuel system/emissions, electrical system, climate system, suspension/steering, brakes, exhaust, paint/trim/rust, body integrity, body hardware, power equipment and accessories, and audio system. Each of these areas contribute to the overall reliability ratings for vehicles.