What Is the Mercedes-Benz 4MATIC®?

With over a century of experience, Mercedes-Benz has pioneered and perfected the concept of an all-wheel drive vehicle. Known as 4MATIC®, the iconic Mercedes-Benz all-wheel drive system helps you put your best foot forward by helping you excel across the entire spectrum of road surface conditions. From performance on the race track to perseverance in the harshest environments, Mercedes-Benz 4MATIC® sets the benchmark which all other manufacturers try unsuccessfully to emulate. For those who demand the best or nothing, Mercedes-Benz 4MATIC® is available on a growing number of Mercedes-Benz vehicles.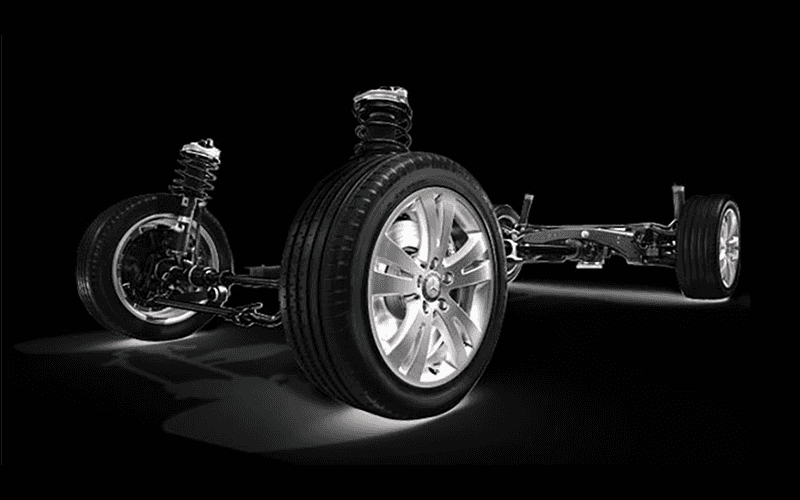 History of 4MATIC®
Over 100 years ago, Mercedes-Benz began development of the concept of an all-wheel drive vehicle. Gottlieb Daimler and his son Paul Daimler worked together to sketch the first blueprint for the system back in 1903. Listed below are a few critical milestones in the rich history of the Mercedes-Benz 4MATIC® all-wheel drive system.
1903 – Paul Daimler sketches the first design for an all-wheel drive automobile.
1907 – The world's first AWD car built for everyday use, known as the "Dernberg-Wagen" debuts with the added benefit of 4-wheel steering capability.
1951 – Production of the iconic Mercedes-Benz Unimog begins. This 4WD truck was first designed purely for agricultural use. Generations later, is uncanny ability to perform in the most rugged and inhospitable terrains help the Unimog remain one of the most capable off-road vehicles ever produced.
1979 – The legendary Gelandewagen, or "G-Model" begins production in Graz, Austria. To this very day, the G-Class is still handcrafted in Graz to the same exacting standards as the day it entered production. No other model balances prestige with off-road prowess quite like the Mercedes-Benz G-Class.
1985 – The team of engineers at Mercedes-Benz debut the 4MATIC® passenger-car AWD system at the Frankfurt Motor Show. Two years later in 1987, the W-124-series E-Class became the first Mercedes-Benz 4MATIC® model. It also came equipped with an electronically lockable differential.
Today – The 4MATIC® system is available on virtually all Mercedes-Benz models for sale across the globe with gasoline, diesel, hybrid, and electric power.

How Does 4MATIC® Work?
Fundamentally, the 4MATIC® system operates be sending power to the front axle of the vehicle through a dedicated transfer case within the transmission. A limited-slip differential balances the power by distributing it accordingly between the front and rear axles. Sensors positioned at each wheel measure their individual torque requirements, allowing for greater traction and acceleration relative to the current situation. There are three individual types of 4MATIC® which we'll explain in detail below.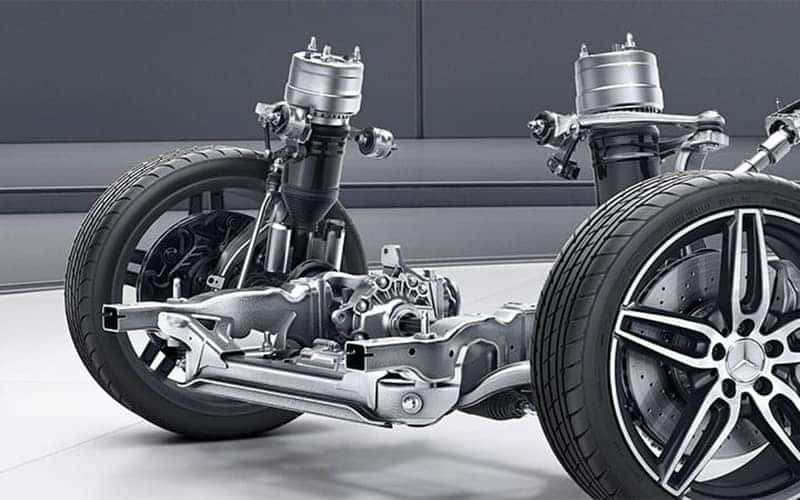 4MATIC® Variable All-Wheel Drive
On certain Mercedes-Benz vehicles, variable all-wheel drive works by automatically varying power distribution from solely front-wheel drive (on steady stretches of highway driving) to an even 50:50 front-rear split for harsh conditions. This unique ability to adapt to the conditions helps boost efficiency while keeping you safe when you need it the most.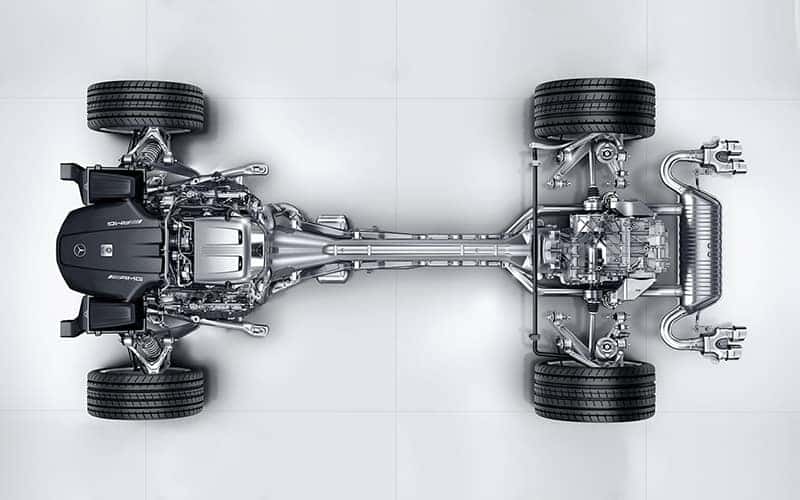 4MATIC® Permanent All-Wheel Drive
Different from the variable system, permanent all-wheel drive constantly power all four wheels with a fixed torque split. You'll always be able to enjoy the enhancements in vehicle handling, ride comfort, and safety.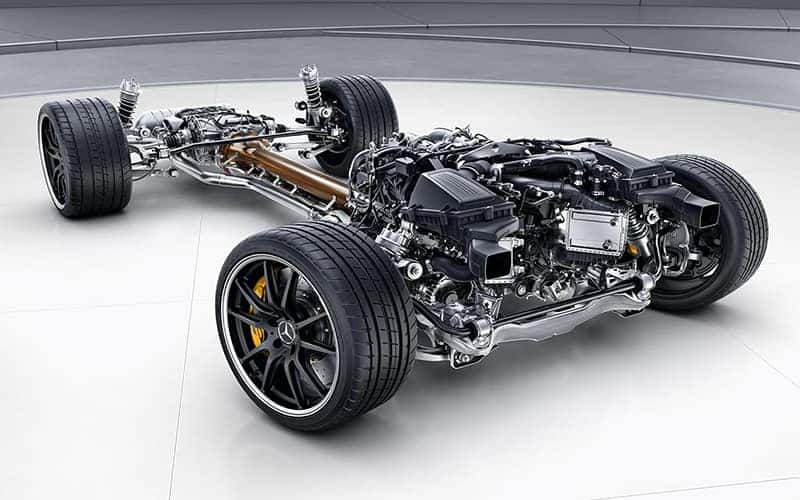 AMG® Performance 4MATIC® All-Wheel Drive
Engineered to keep the immense power of Mercedes-AMG® vehicles under control, Performance 4MATIC® offers a perfected balance of traction, agility, and efficiency. These specialized systems are available in both variable and permanent configurations.
Whether you're looking for a versatile SUV or a track-focused sports car, there's a Mercedes-Benz vehicle equipped with 4MATIC® all-wheel drive that's waiting for you. Our team at Mercedes-Benz of Akron cordially invites you to come experience first-hand all that the 4MATIC® all-wheel drive system has to offer.