Mercedes-Benz vs. Audi Comparison

When it comes to luxury automotive brands, two of the most recognizable marques in the industry are certainly Mercedes-Benz and Audi. Although each offers a complete lineup of premium sedans, SUVs, performance models, and hybrid variants — it's common for buyers to struggle when deciding which one is the best fit for their needs and lifestyle. To help simplify your decision, Mercedes-Benz of Akron has assembled this in-depth comparison that compares these two German luxury brands side-by-side. Read on to discover all the advantages of driving a Mercedes-Benz instead of an Audi.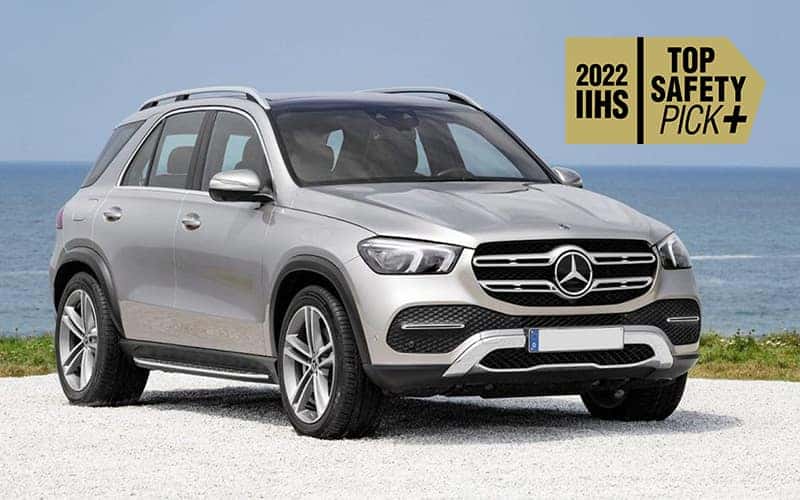 Safety
Whether you typically drive across town or across the country on a regular basis, safety and driver assistance technology can make a tremendous difference in your driving experience. When it comes to transporting your friends and family, choosing a vehicle equipped with state-of-the-art safety technologies and the highest build quality standards can provide you with a comforting sense of peace of mind behind the wheel.
Highlighting the brand's tireless pursuit of safety, it comes as no surprise that Mercedes-Benz earned two 2022 Top Safety Pick+ awards from the Insurance Institute for Highway Safety (IIHS). Receiving top honors in the most rigorous test for vehicle safety in the United States are the Mercedes-Benz E-Class and GLE.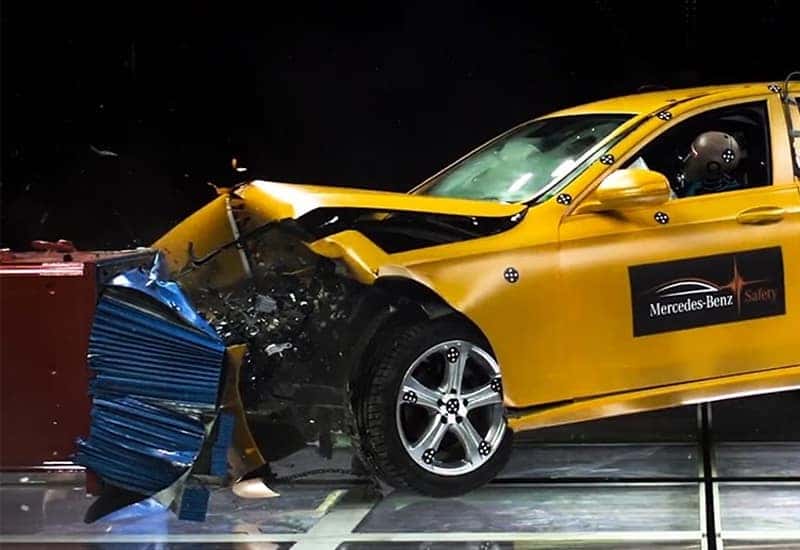 Safety Features
Since the very beginning, the Mercedes-Benz brand has remained a leader in the development of safety features which have become standards across the automotive industry. Listed below are only a small selection of milestones in safety which have debuted on Mercedes-Benz vehicle.
The crumple zone – 1951
Patent for the air bag – 1971
Antilock Braking System (ABS) – 1978
Electronic traction control – 1985
Automatic child-seat recognition – 1997
Side curtain air bags – 1998
Night view assist – 2005
Surround view system – 2012
Dependability
Especially important for any type of new vehicle purchase, choosing a model ranked highly for dependability helps make your experience behind the wheel that much more rewarding. Each year the team at J.D. Power conducts their Vehicle Dependability Study (VDS). The 2022 U.S. Vehicle Dependability Study is based on responses from 29,487 original owners of 2019 model-year vehicles after three years of ownership.
Not only did Mercedes-Benz rank higher than Audi in terms of overall dependability — they also received a segment award winner. Recognized in the SUV segment of the Vehicle Dependability Study (VDS) was the Mercedes-Benz GLA. Audi did not earn any individual model victories in this study.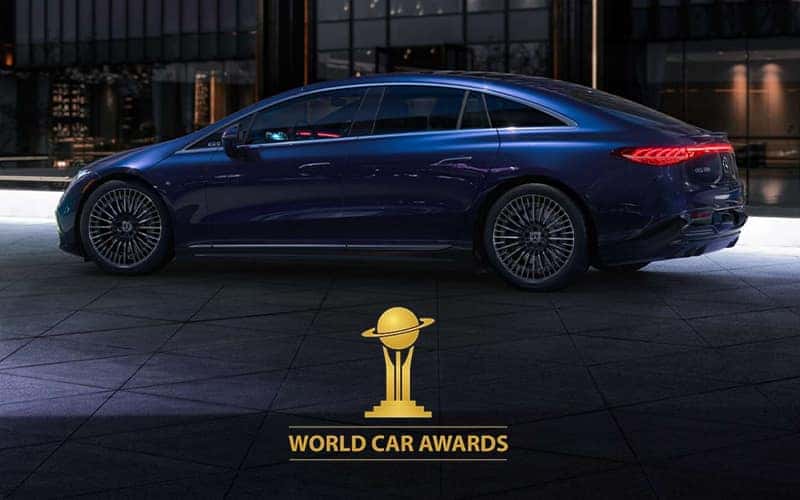 World Luxury Car of the Year – 2022 EQS by Mercedes-EQ
Luxury and innovation are two characteristics that have been synonymous with the Mercedes-Benz brand. Both of these signature attributes live on in the dynamic EQS by Mercedes-EQ. Inspired by the legendary S-Class, the EQS marks the start of an entirely new chapter in the refinement and progression of the brand thanks to its groundbreaking all-electric powertrain. Step inside the EQS and you'll find a revolutionary marvel in the form of its optional MBUX Hyperscreen that stretches across the entire width of the dashboard. Zero-emission driving and world-class appointments have helped the EQS by Mercedes-EQ take home the honor of World Luxury Car of the Year in the annual World Car Awards.
2. Source: 2022 J.D. Power Vehicle Dependability Study (VDS)
3. Source: 2022 World Car Awards