Mercedes-Benz Roadside Assistance

Whether you need a flat tire replaced or a battery jump-start, Mercedes-Benz Roadside Assistance will be there when you need it the most. If you're driving an eligible Mercedes-Benz vehicle and require assistance, there are many ways to contact Roadside Assistance.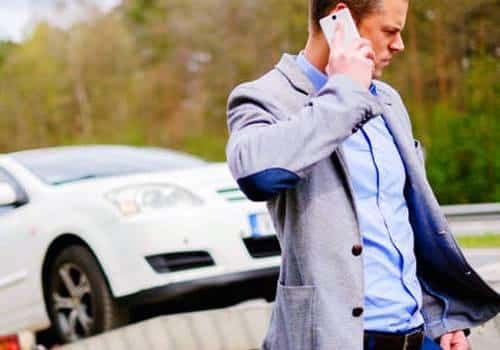 Contacting Mercedes-Benz Roadside Assistance
Dialing the 800 number, utilizing the mobile app or connecting with mbrace® are all fast and easy ways to reach Roadside Assistance. In addition to basic assistance, Mercedes-Benz Roadside Assistance can also arrange for your vehicle to be towed to the nearest Mercedes-Benz dealer at no charge in the event of a mechanical issue or accident.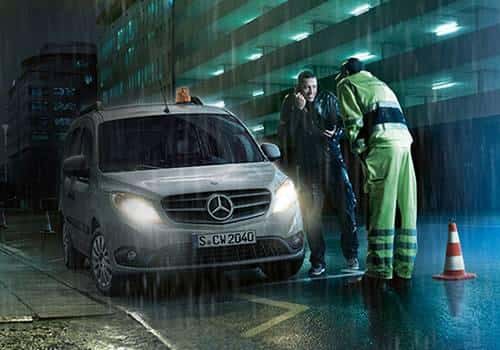 Complimentary Service — 24 Hours a Day, 365 Days a Year
The best aspect of the Mercedes-Benz 24-Hour Roadside Assistance to help you out when you need it the most. Our complimentary services includes tire change, jump start and fuel delivery. If you have an eligible Mercedes-Benz vehicle, simply contact us via the Roadside Assistance 800 number or Mobile App. Or, if you have mbrace®, push the Wrench Button. Then, Mercedes-Benz personnel will be dispatched to your location at no charge.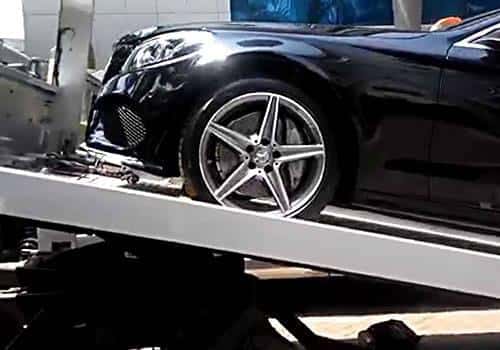 Convenient Towing to an Authorized Mercedes-Benz Dealership
Should your Mercedes-Benz experience a mechanical issue or be involved in an accident, our Roadside Assistance personnel will arrange for a tow to the nearest authorized Mercedes-Benz dealer at no charge. Sending your vehicle to a Mercedes-Benz Certified Collision Center ensures you that your vehicle is returned as close to its pre-accident condition as possible.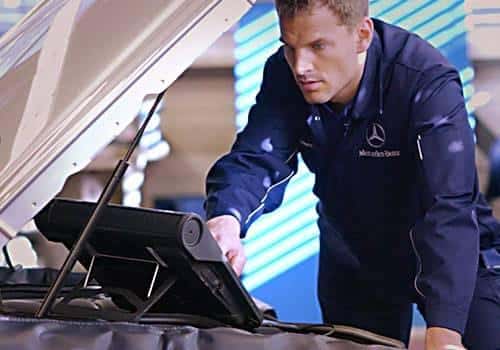 Other Repairs Beyond Our Complimentary Services
If your vehicle requires more than the complimentary services offered, our dispatcher will send a qualified technician to perform on-site service or arrange to have your vehicle towed to the nearest authorized Mercedes-Benz dealership.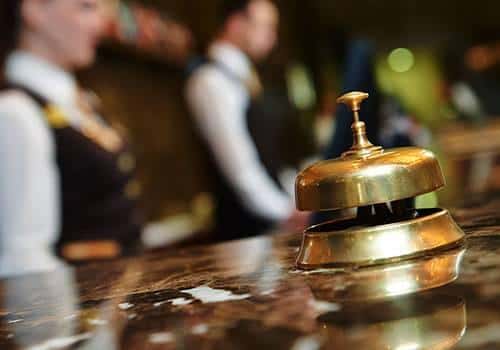 Trip Interruption
If vehicle issues have delayed your trip and your Mercedes-Benz is still covered under warranty, you can take advantage of Trip Interruption, which provides reimbursement for documented expenditures, including meals and accommodations under these conditions:
Breakdown occurs more than 100 miles from your home.
Problem is covered by warranty and renders the vehicle inoperable or unsafe.
Your vehicle remains overnight at an authorized Mercedes-Benz dealership while repairs are being performed.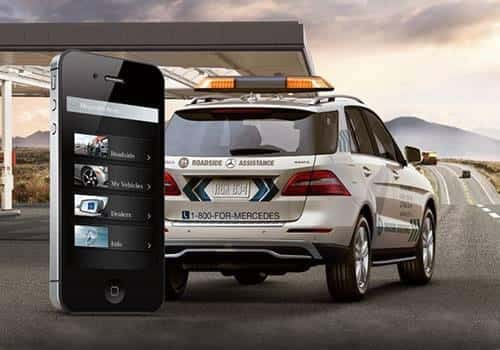 Peace of Mind At The Touch of a Button
The free Roadside Assistance App makes it easy, fast and convenient to get help on the road. Once you download the app, you can conveniently contact Roadside Assistance to alert them about the issue you're having. Plus, it's GPS-enabled to identify your location and has a tracker to inform you when help will arrive.
Other Ways to Get Help
Click an item below for more information.
Dial 1-800-367-6372. You will be asked the following information:
Your Name
Vehicle Identification Number
Year, Model, and Color of Vehicle
Phone Number Where You Can Be Reached
Disabled Location of Vehicle
Description of Problem
If your vehicle is equipped with mbrace® and you're an mbrace® subscriber:
Press the Wrench Button* in your vehicle (located in armrest or overhead console).
You will be connected with a Roadside Assistance dispatcher. Mbrace® will automatically send the dispatcher information about your vehicle type and location.**
Describe the problem you are experiencing with the dispatcher.
The dispatcher will send appropriate service personnel to your location.
For iPhone® and Blackberry®.
Launch the application.
Login with your Account Number and PIN. (If you forget your mbrace® account number or PIN, call the Mercedes-Benz mbraceⓇ Response Center at 1-866-990-9007 or press the i-Button in your vehicle.).
Touch or scroll and click on the Assistance button to access Assistance screen.
Touch or scroll and click on the "Call" button next to call Mercedes-Benz Roadside Assistance.