Mercedes-Benz Tire Center in Akron, OH

Mercedes-Benz Tire Services
Repair, Rotation, And Alignment In Akron, OH
As one of the most vital components of your Mercedes-Benz, tires play a huge role in determining how safe occupants are during inclement weather, the kind of gas-mileage your vehicle gets, and how well your vehicle handles in everyday driving. Taking proper care of your tires will keep you safe and comfortable while saving you money in the long run.
In order to enjoy the maximum life and performance from the tires on your Mercedes-Benz, we recommend you consider these important factors of tire care.
Proper tire inflation pressure
Proper tire wear
Good driving habits
Correct vehicle loading
Regular vehicle condition inspection
Do my tires need replaced?
Tire wear consists of a variety of factors ranging from vehicle alignment to driving habits. If you are curious about replacing your tires, there is a simple test you can perform.
The Penny Test
Place a penny with Abe Lincoln's head facing downwards between the tread "ribs" of your tire. Tire tread is composed of several ribs. A "rib" refers to the raised portion of tread that spans the circumference of your tire.
Determine if the top of Lincoln's head disappears between the treads. Remember to check in multiple areas of the tire for accuracy. Also pay attention to any possible rips, punctures, or other damage to the tire.
If Lincoln's entire head is visible, it is likely time for new tires as the remaining tread is too low to provide adequate performance, stability, and grip.
What are run flat tires?
Also known as Extended Mobility Tires, run flat tires are designed specifically to allow you to maintain control and safely continue driving, if necessary, in the event of a puncture. Some Mercedes-Benz models come equipped with run flat tires.
These offer convenience and safety by allowing you to continue driving for up to 50 miles to have the tire repaired, versus stopping for roadside assistance or changing it yourself. Additional benefits include not having the need for a spare tire, which increases fuel economy from reduced weight, additional space in the trunk, and a more agile ride. Extended Mobility Tires are marked on the sidewall with "MOE".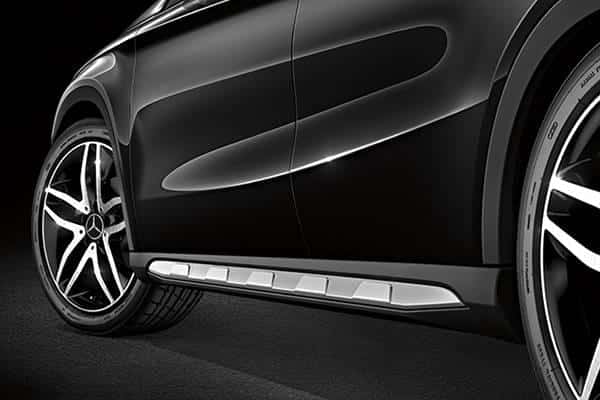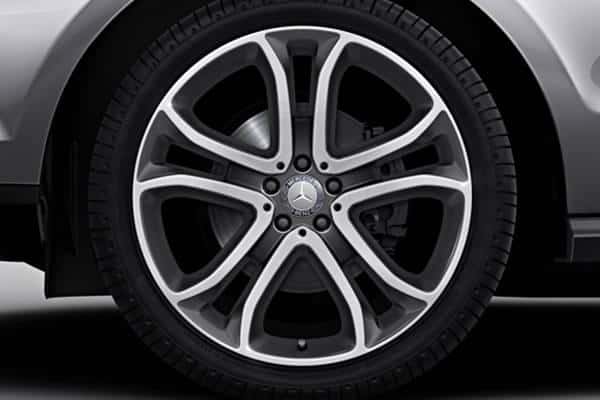 Why Shop Tires at Mercedes-Benz of Akron?
From the factory, Mercedes-Benz performs extensive tests to determine which tires are best suited for every new Mercedes-Benz. At Mercedes-Benz of Akron, we stock tires specifically engineered and recommended for your vehicle. Get the right tires for your vehicle installed by a Certified Mercedes-Benz Technician. Get peace of mind knowing that your Mercedes-Benz will continue to provide performance, safety, and comfort.
Road Hazard Coverage
Eligible sets of tires purchased at Mercedes-Benz of Akron include complimentary 24-month road hazard coverage. Designed to help cover replacement cost of damaged tires, 100% replacement cost is covered in your first year and 50% is covered in the second year. See your service advisor for a complete list of eligible tires and complete coverage details.