Mercedes-Benz Replacement Key in Akron, OH

Replacement Mercedes-Benz Key Information
Looking for a new key battery for your Mercedes-Benz? Trust a certified Mercedes-Benz technician to replace your key battery. Mercedes-Benz of Akron is here to make the process simple for you.
About Smart Keys
Car keys have come a long way. Most Mercedes-Benz vehicles come equipped with a smart key, which is responsible for locking, unlocking, and starting your vehicle. These keys contain a battery, which may wear out and need replacement from normal everyday use. If you begin to experience a weak battery, it may be time to have it replaced. Our certified Mercedes-Benz parts advisors will determine if a replacement is necessary.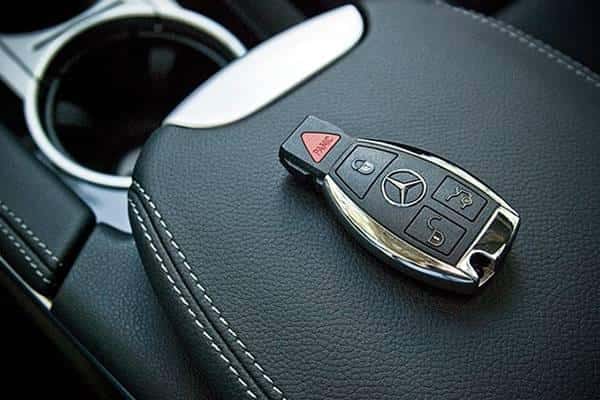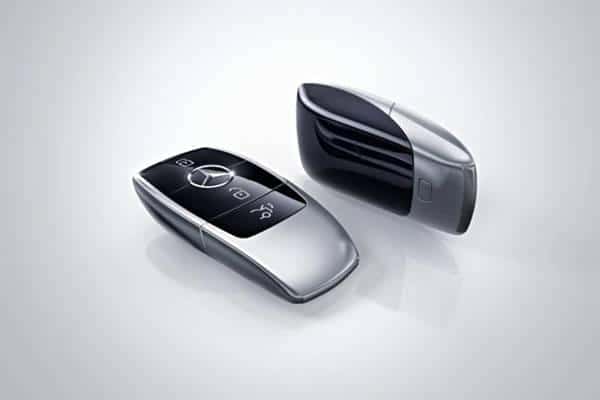 What do I need to bring?
The key fob that needs a battery replaced
Vehicle Identification Number (VIN)
Your current registration
A valid driver's license
We will be able to determine whether your key needs a battery replacement, re-programmed, or a replacement key is needed. Only you, or someone authorized by you, can order a replacement key from your local Mercedes-Benz dealer. In order to do so, your dealer will require proof of identity and vehicle ownership with original documents.
How long does it take?
If your key fob simply needs a battery, the replacement process could take as little as 15 minutes. Depending on the model of vehicle and specific type of key, our parts department may need to order a replacement requiring a wait time of 2-3 days. You are welcomed to schedule an appointment at your convenience. Cost will vary depending on the type of key you have, but replacement is typically around $250.
The dealership will need to test the remote and mechanical key function. To do so, the dealer will need access to your vehicle – either at the dealership or at the location of the vehicle. The repair process will be documented on a Repair Order; this process may be subject to an additional service charge.