2021 Gold Laurel Award

Mercedes-Benz of Akron is excited to announce that we've been honored as a recipient of the highly-coveted Mercedes-Benz Best of the Best – Gold Laurel award for 2021. Limited to just 50 Mercedes-Benz dealerships in the United States, this award demonstrates our team's outstanding performance throughout the previous year.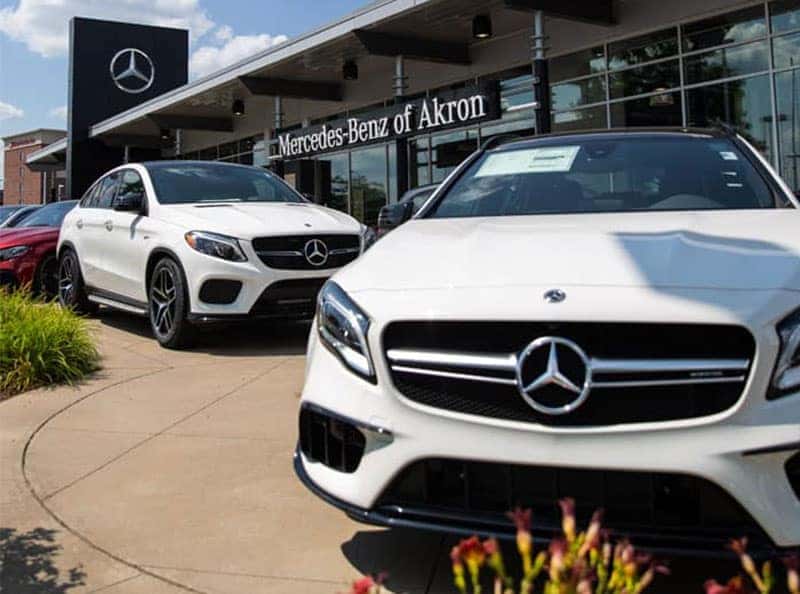 Winning the Best of the Best – Gold Laurel Award
Each year, Mercedes-Benz USA recognizes the top-performing and most outstanding dealerships in the country with the Best of the Best – Gold Laurel Award. Restricted to only the top 50 dealerships in the country, recipients are required to demonstrate exceptionally high performance in a variety of operations including:
Customer Satisfaction
New Vehicle Sales
Certified Pre-Owned Sales
Leadership and Management
Service and Parts Operation
Across each department of our dealership, our team remains steadfast in its commitment to providing our guests with the highest levels of customer satisfaction in order to deliver an award-winning luxury experience. Conveniently located on East Market Street right here in Akron, OH – you're just minutes away from an unrivaled Mercedes-Benz experience. Come see for yourself what it takes to truly be the Best of the Best.